Top Ibiza Hotels:
Palladium Palace Hotel
Intertur Hotel Hawaii Ibiza
Tropic Garden Aparthotel

For More Hotels and Holidays Click Here
Other Balearic Islands:
Majorca
Menorca
For more destinations Click Here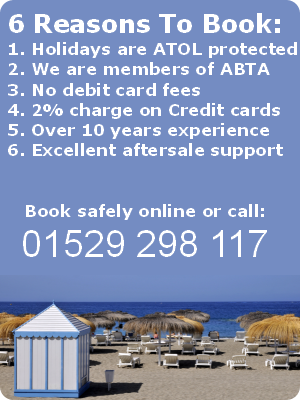 Home> Destinations> Balearic Islands> Ibiza> Portinatx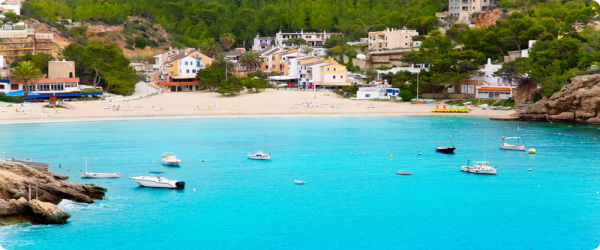 Find the best Portinatx All Inclusive Holidays
Using over a decade of experience gained form our all inclusive hotels website and feedback from our loyal clients, you'll find that our new Book-allinclusive website makes selecting the ideal holiday much easier for you. First you will need to decide which search you wish to use by selecting the right option at the top of the search box. Once you have decided which of the three search options to go for then you need to select what type of holiday you are seeking. Our ultra modern search is designed to return these holiday types.
We offer the following types of holiday in Portinatx.
The very best: Here you will find a selection of the best all inclusive holidays that gain at least an 80% plus previous guest satisfaction rating. Click on the logo at the top of the search box to see the Best all inclusive holidays on offer.
Holidays close to the beach. By clicking on this option at the top of the search box we will only offer you all inclusive beach holidays that are within 500 meters of the beach or sea shore.
Waterslides are a big favourite with kids of all ages and although hotels with waterslides are thin on the ground we have pre-selected the best available for you. Our selection may include holidays with Aqua Parks and holidays with Water Parks but some may only have a small water slide for children. Click on the logo at the top of the search box to see what's on offer.
Spa holidays are available for those that want some pampering whilst on holiday. Our pre-selected All Inclusive Spa holidays also include hotels with Wellness Centres and some simply offer massage/treatment, indoor pool, Jacuzzi, Sauna and/or Solarium. Spa services are usually charged locally. Click on the logo at the top of the search box to see what's on offer.
All inclusive holidays Well to be honest we don't show every one as we have removed those that get poor reviews. At Book-allinclusive we want you to have a cheaper all inclusive holiday but we won't lower our standards and show you any old rubbish.
Why choose Portinatx.
Cala Portinatx is a small, peaceful resort on Ibiza's northern coast. It has a small port with two sandy bays and clear waters, making it perfect for snorkelling and diving. There are plenty of watersports and amenities for those days on the beach, and the souvenir shops and a few touristy shops Every Sunday the resort plays host to one of the islands open-air markets where you can find a wonderful selection of leather, pottery and jewellery available as well as more artistic offerings.
This is one of the quieter resorts on Ibiza, with a low-key nightlife and mainly hotel-based entertainment. The El Greco Hotel has its own waterpark and is very popular with families. Portinatx is also a great location for hikers who wish to see the best of Ibiza whilst hiking up and down the coast where you can enjoy a wide variety of terrain from cliffs to beach.
Please run a search to see all of our pre-selected holidays and hotels in Portinatx.

Spain (Ibiza)
Ibiza
Azuline Hotel Mar Amantis Departing Birmingham,
30/05/2014, 7 nights, All Inclusive, 3 star
from £299.66

Spain (Ibiza)
Ibiza
Intertur Hawaii Ibiza Departing Gatwick Airport,
08/05/2014, 7 nights, All Inclusive, 3 star
from £378.47
The above Ibiza offers are per person and based on two people sharing. Click on the price to find out more.