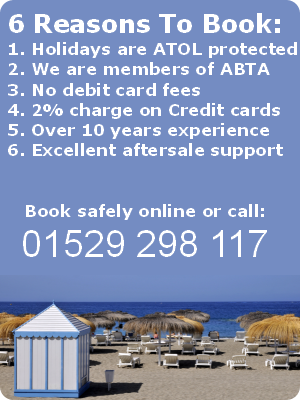 Home > Destinations > Tunisia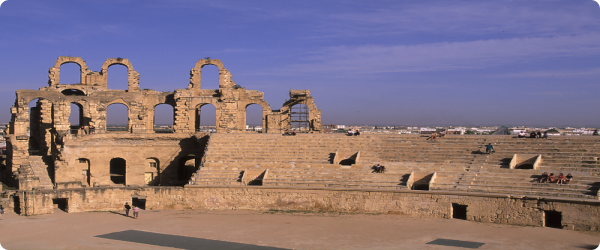 All Inclusive Holidays in Tunisia
Captivating Tunisia sits at the heart of the Mediterranean on the North African coast between Algeria and Libya. It's exotic and traditional with a mixture of old and new to cheer even the most demanding holidaymaker. It offers over 1,000 miles of coastline with popular seaside resorts such as Hammamet and Port El Kantaoui offering beach lovers everything you would expect from a modern resort.
For those that are looking for some history and culture then there is a treasure trove of Arab, Berber, Roman and Phoenician sites to explore. Tunisia offers a great escape any time of the year so If a cheap all inclusive holiday in Tunisia is what you're looking for, then start saving money now and book all inclusive.
Top selling All Inclusive Hotels in Tunisia
Please run a search to see all of our Tunisia all inclusive hotels and holidays
Tunisia Fact File
Flying Time: 2-3 Hours
Currency: Dinar
Average Temperature: Summer 25c
Language Spoken: Arabic
Sunny Days: Over 300 a year
Water: water is not safe to drink from the tap
999 number: 190
Popular Things To Do In Tunisia:
Beaches:
The most popular beach is found in Tunisia's most popular resort of Hammamet. With safe and stunning sea waters and golden sand, you can sunbathe and relax until your hearts content.
You will find a good choice of Cafes and bars around the beach to help keep you hydrated. There is also a good selection of water sports for those seeking some adrenaline fun.
Night life:
Tunisia is not known for its night clubs. There is a great choice of bars and restaurants that are suited for families and couples. Both Hammamet and Port el kantaoui offer a good night out.
Shopping:
Typical to many countries Tunisia is known for its handmade gifts. Take a trip to local markets and bazaars to find a gift that is unique and special.
Recently searched for all inclusive holidays in Tunisia

Tunisia (Enfidha)
Skanes
Eden Club Hotel Departing London Gatwick,
15/05/2016, 7 nights, All Inclusive, 3 star
from £411.14
The above Tunisia all inclusive offers are per person and based on two people sharing. Click on the price to find out more.